Evan George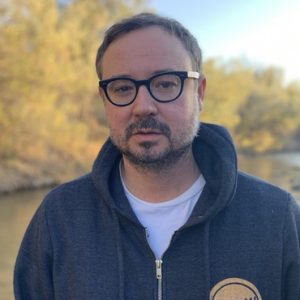 UCLA School of Law
Communications Director for the Emmett Institute on Climate Change and the Environment at UCLA School of Law
Contact
Evan George is the Communications Director for the Emmett Institute on Climate Change and the Environment at UCLA School of Law. He's a writer, editor, content strategist and veteran journalist with a passion for addressing the climate crisis through research, policy and storytelling.
Previously, Evan was the News Director at KCRW – the flagship NPR member station in Los Angeles – and an editor at the Daily Journal.
More BY Evan George
Geoengineering is having a moment. But much of the media coverage is failing to capture the actual debate.
The president talks up his climate laws without saying "climate." Can the U.S. meet its climate goals without telling voters about them?