Moira O'Neill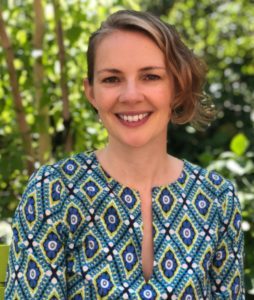 UC Berkeley School of Law
Senior Research Fellow, Center for Law, Energy, and the Environment at Berkeley Law
Contact
Moira O'Neill is a Senior Research Fellow at the Center for Law, Energy, and the Environment at Berkeley Law. She holds additional academic appointments as an Associate Research Scholar at Columbia University's Graduate School of Architecture, Planning and Preservation in the Urban Community Health Equity Lab and in the Institute of Urban and Regional Development at Berkeley.
Moira's research is at the intersection of city planning and local government law. Her current projects explore the local regulation of land to increase public benefits, broadly. One project focuses on how local and state land use regulations interact to slow or accelerate equitable infill development and the other explores sustainable school meal reform.
Her research and teaching build on more than a decade of professional experience in legal practice and consulting for public entities. Moira is the co-founder and principal of a private consulting firm, The NIAM Group, which specializes in strategic planning, policy analysis, and community development. Before consulting, Moira practiced law at Meyers Nave for several years where she represented cities and public entities throughout California.  Prior to that, she worked at Howard Rice, a law firm in San Francisco, where she represented public universities facing complex First Amendment challenges.  Her legal experience also includes clerking for the Honorable Saundra Brown Armstrong of the United States District Court, Northern District of California, and serving as an extern to the Honorable Martin J. Jenkins (then of the United States District Court for the Northern District of California), and working as a law clerk in the office of the Environment and Natural Resources Unit, Civil Division, United States Attorney.
Moira received her juris doctor, Order of the Coif, from the University of California, Hastings College of the Law in 2006.  As a law student, Moira received numerous academic honors and awards, including recognition through membership in the Thurston Society, the awarding of the Hastings Academic Excellence Scholarship annually, multiple Witkin Awards for Academic Excellence, and recognition as a 2004-2005 Regional Champion in the ABA's National Moot Court Competition.  She also served as the Executive Managing Editor for the Hastings Law Journal and worked as a teaching assistant in the Legal Educational Opportunity Program for first-year Civil Procedure, Property and Environmental Law courses.
More BY Moira O'Neill
It seems we can't find what you're looking for. Perhaps searching can help.